---
Upcoming: Suzanne Thorpe talk and workshop
October 19, 2023




The Studio for Research in Sound and Technology (SRST), The Nature Lab, and Digital + Media Present:

Eco-logical Musicking: Towards an Environmentally Inclusive Practice
Dr. Suzanne Thorpe
Thursday, October 19th
1:00pm
The Nature Lab Biodesign Makerspace
13 Waterman St, Basement Level

Please join

Dr. Suzanne Thorpe

as she presents Eco-logical Musicking: Towards an Environmentally Inclusive Practice. Eco-logical Musicking is a reflexive critical framework for environmentally situated music composition and sound art that amplifies an ecocentric experience. Thorpe will discuss the eco-philosophies that inform her approach, as well as critical tactics in listening and creative improvisation she adopted to enact these theories. As part of her presentation, she will conduct a workshop where participants will engage with these critical strategies. From this standpoint, we will collectively contemplate the previously unheard or sensed, and how this experience agitates a greater connection to material animation and reconsideration of circulations of power.



Suzanne Thorpe

, Ph.D., is an interdisciplinary artist-scholar whose creative research intersects electronic music, feminist and ecological theory. She weaves together critical listening practices with acoustic ecology, improvisation and technology to craft immersive sound engagements and creative research sites that question circulations of power within human and nonhuman systems. As an electroacoustic flutist and sound artist she's performed and exhibited internationally and has a large discography, with releases on Columbia Records, Beggars Banquet, Geffin, V2 and more. In addition her research has been published in journals and edited volumes. Thorpe has been granted several residencies and awards for her artistry and research, such as the Frog Peak Collective Award for innovative research in technology, a Gold Record from the Recording Industry Association of Americas, as well as grants from Harvestworks Digital Media Foundation, New Music USA, NYSCA and the MAP Fund. Thorpe holds an MFA in Electronic Music & Media from Mills College, a Ph.D. in Integrative Studies from the University of California, San Diego, and is a certified Deep Listening Instructor, having studied in depth with pioneering composer and Deep Listening Founder Pauline Oliveros. Most recently she was a Mellon Fellow at Columbia University, and is currently Assistant Professor of Sound Studies at Manhattan College. She also remains a co-founder and director of TECHNE, a nonprofit arts-education organization dedicated to dismantling social and cultural barriers in technical learning environments.



---
Serge Modular Tutorials and SRST Sessions launched

October 7, 2023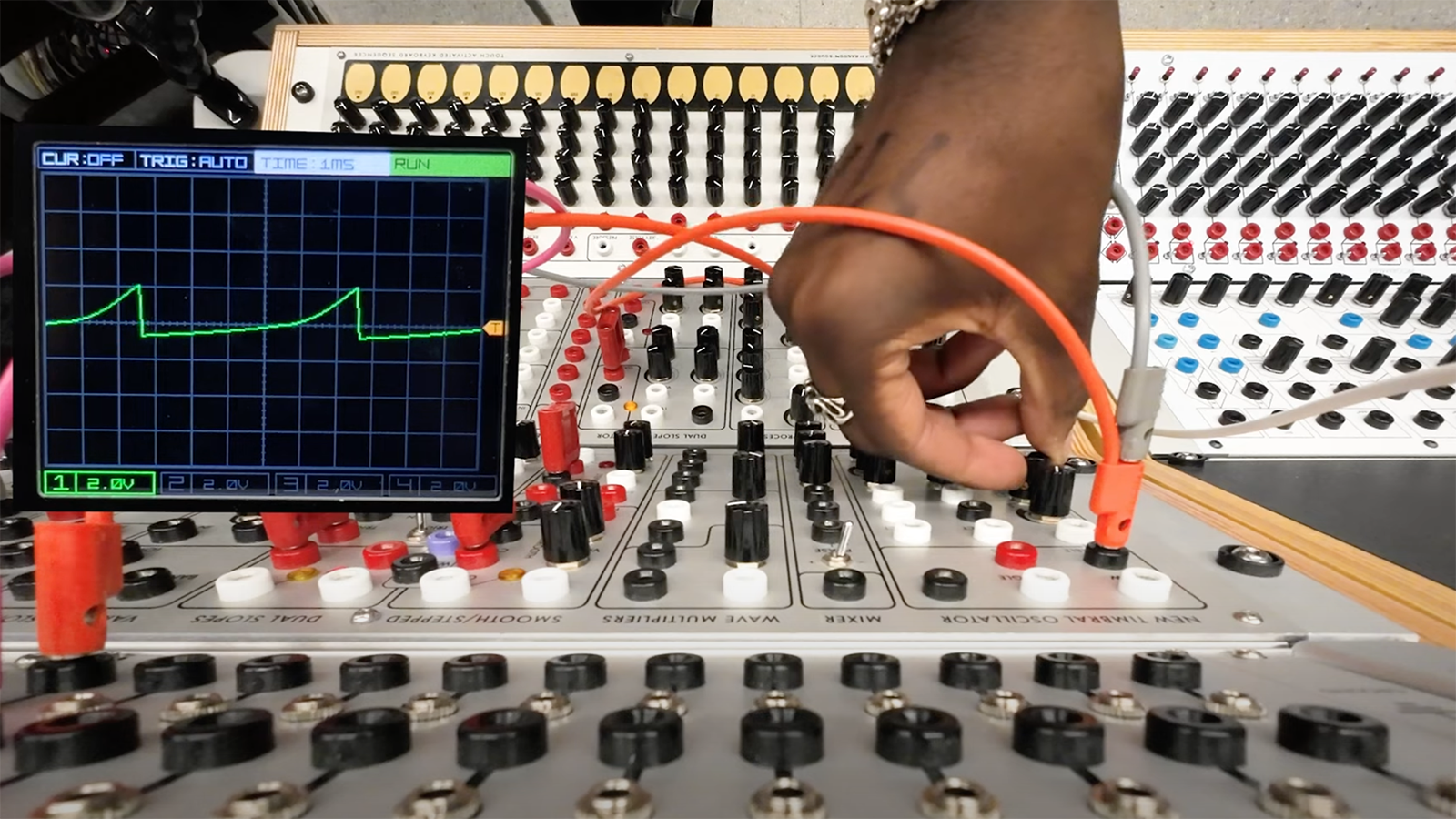 SRST research assistant
Femi Shonuga-Fleming
︎︎︎
has just launched two new video series recorded at the studio.
Serge Modular Tutorials are now available on
Femi's YouTube channel
︎︎︎
---
SRST at Lindemann Performing Arts Center
June 12, 2023


---
Programming Sound Concert
May 25, 2023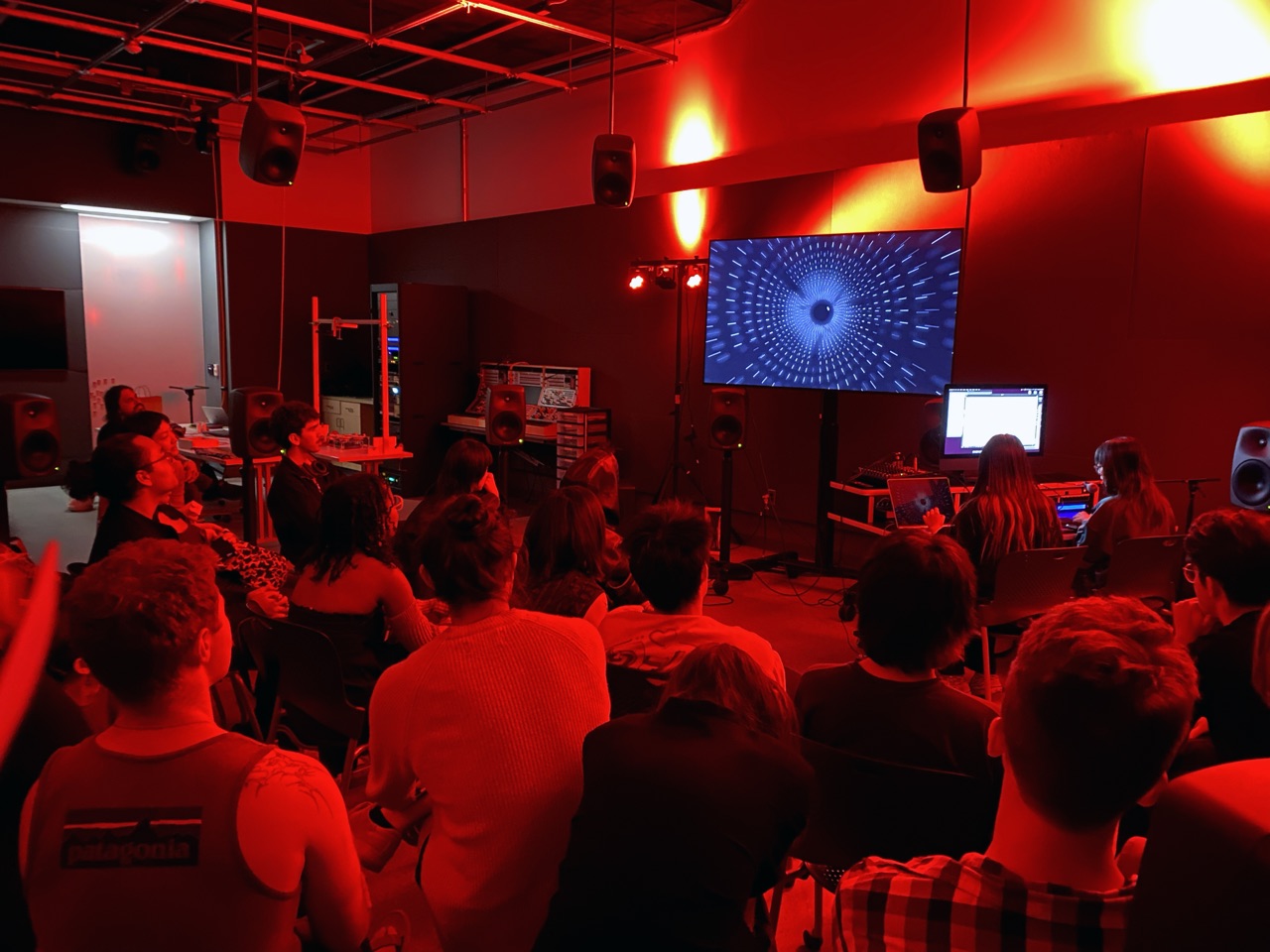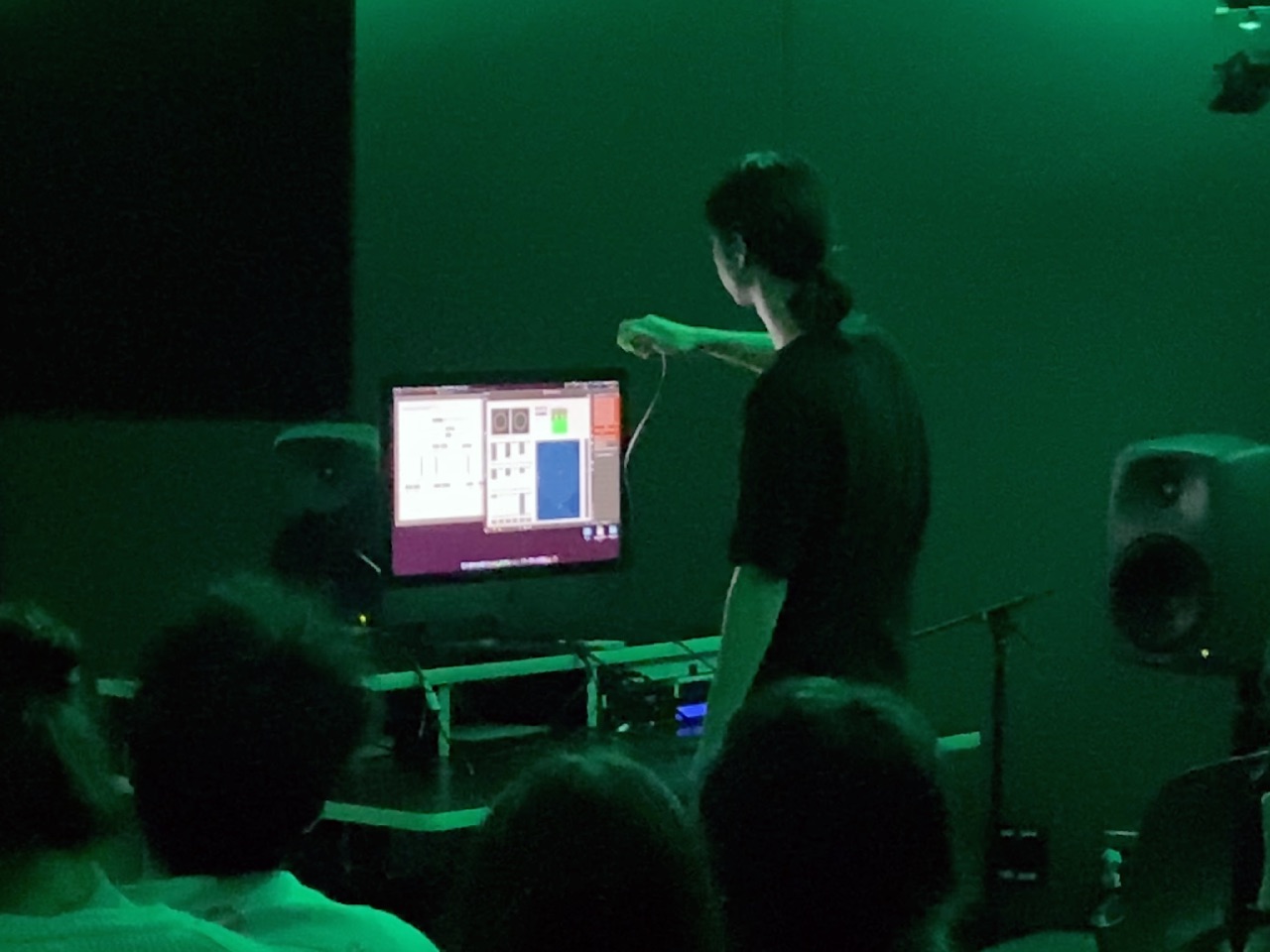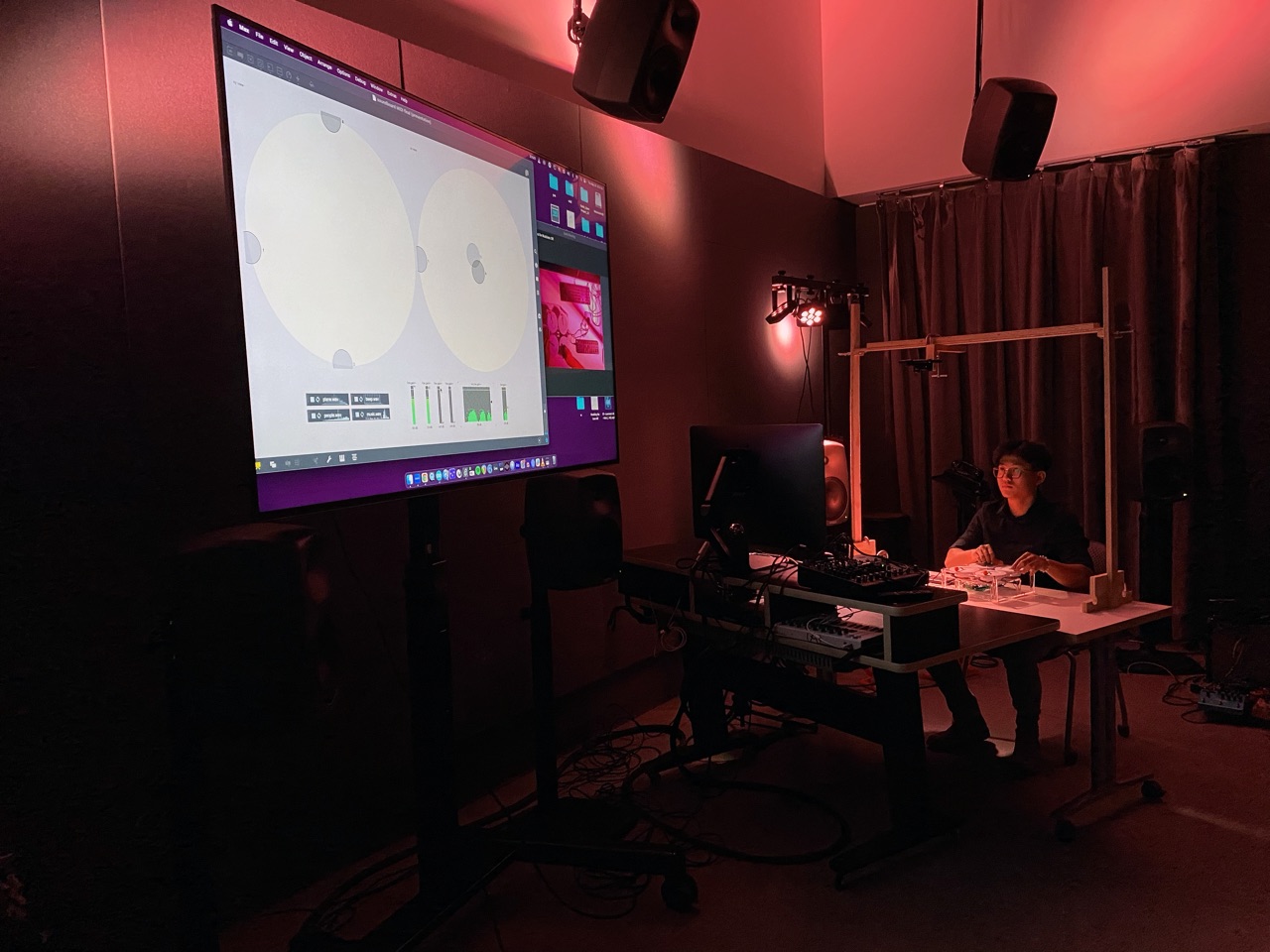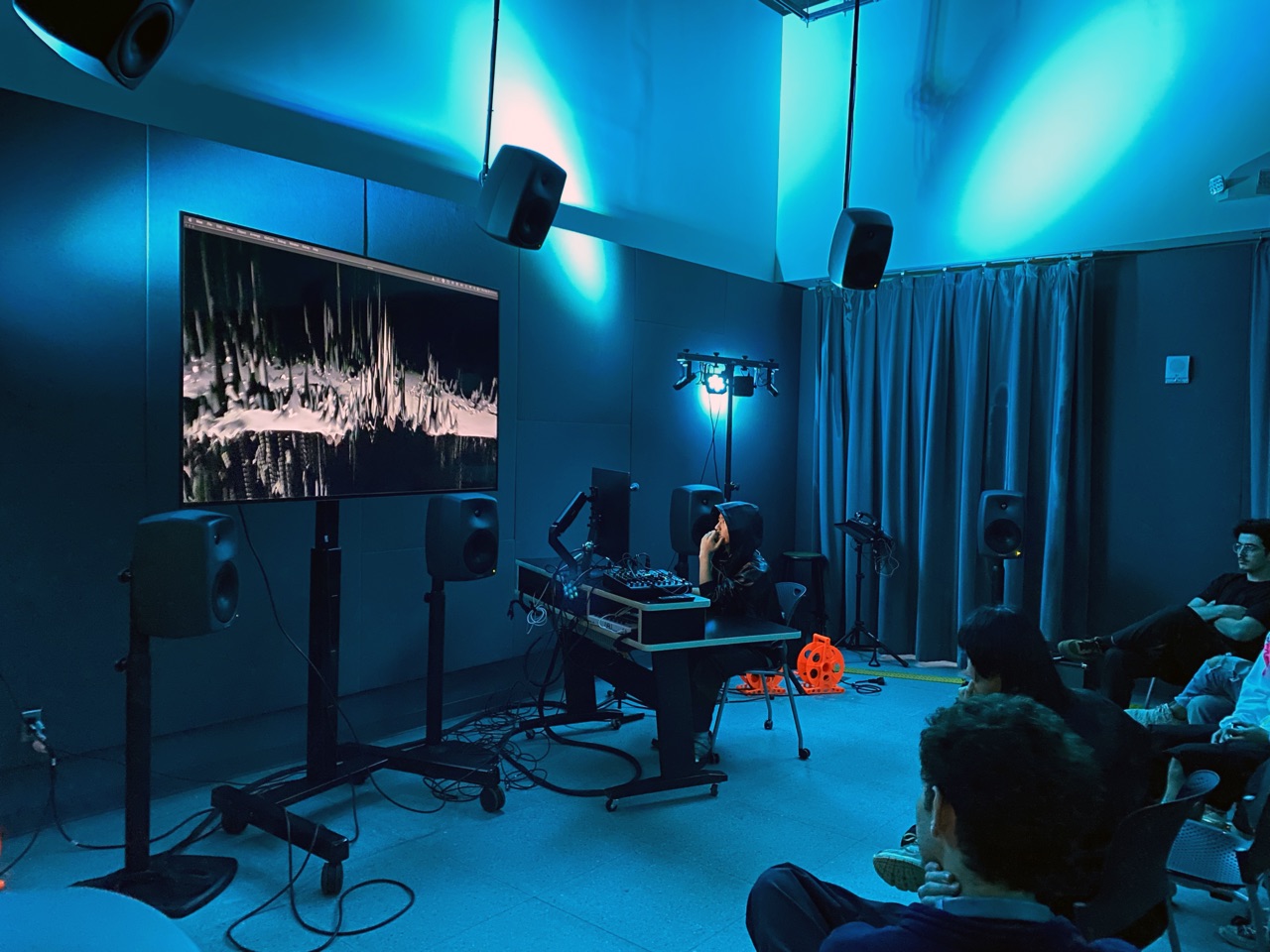 Students in the Programming Sound: Performance Systems course presented final projects in concert at SRST on May 25. The course focuses on designing computer-based instruments for sound art and music performance with the programming language Max.



---
Rest & Reflect #5 at Fleet Library
May 12, 2023




The last R&R of the year at Fleet Library is Friday, May 12, at 6:30pm!

There will be a screening of The Last Angel of History, John Akomfrah's 1996 film exploring Afrofuturism and experimental music culture.

Stay afterward for musical stylings by SRST team: Michael Demps, Femi Shonuga-Fleming, and Will Johnson.
---
SRST presents: Byron Westbrook
May 8, 2023


Byron Westbrook
Monday, May 8
1:10 - 3:30pm
SRST
15 Westminster St, Mezzanine level
SRST is pleased to present a talk and performance by artist and composer
Byron Westbrook ︎︎︎
.
Based in Los Angeles, CA, Westbrook works with both music performance and installation formats, with a focus on architectural qualities of sound and the potential for audio to generate visual and social spaces. His work has been shown at the Walker Art Center (Minneapolis), ICA London, Cafe OTO (London), MoMA PS1, Fridman Gallery, Abrons Arts Center, Pioneer Works, Ambient Church, Experimental Intermedia Foundation (NY), MaerzMusik Festival (Berlin), Rewire Festival (Den Haag), Desert Daze Festival, Human Resources (Los Angeles), the LAB (San Francisco), Disjecta (Portland, OR), Experimental Sound Studios (Chicago), Instants Chavires Art Space (Paris), Fylkingen (Stockholm), O' (Milan), Suoni Popolo, Akousma Festival (Montreal) among others. He has recorded releases with Important Records, Ash International/Touch, Hands in the Dark, Umor Rex, Root Strata and Psychic Troubles and his debut LP Precipice was named by Pitchfork as #4 best experimental release of 2015.
Westbrook holds an MFA from Bard College, where he studied with Marcus Schmickler, David Behrman and Marina Rosenfeld. He also worked closely with Phill Niblock to produce, record and archive concerts at Experimental Intermedia Foundation in NYC from 2005-2014. Westbrook has been in residence at Civitella Ranieri Foundation, Banff Centre for the Arts, ISSUE Project Room, Clocktower Gallery, Diapason Gallery, Wassaic Project and EMS Stockholm and has recently been visiting faculty with Pratt Institute's Graduate Fine Arts Dept, Columbia University Sound Arts MFA, and International Center of Photography's New Media Narratives program.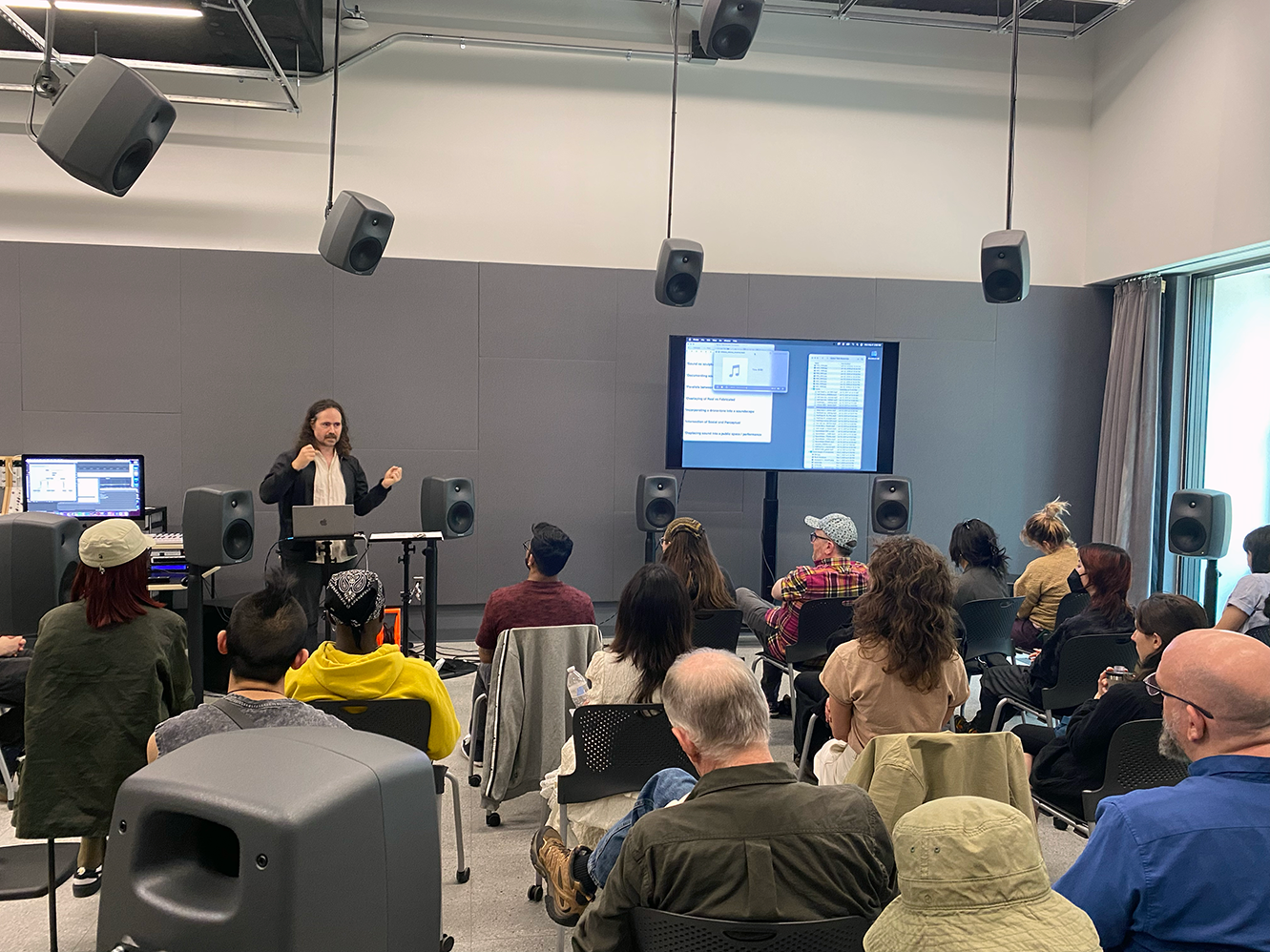 ---
Fall 2023 Sound courses announced
April 30, 2023


Two studio elective courses will be running in Fall 2023, now available for RISD student registration. Students can log into
Workday ︎︎︎
for more information and should contact the faculty for permission to enroll. Look for the new SOUND subject code.
See the
Courses section ︎︎︎
of this website for descriptions.
---
Faust workshop with Romain Michon
April 24, 2023

On April 24, SRST presented a workshop with special guest

Romain Michon ︎︎︎

on the

Faust programming language ︎︎︎

for audio synthesis, effects, and more. One of the main features of Faust is that it can be efficiently implemented on a wide range of platforms and environments. In the workshop, thel focus was on the development of embedded audio applications with the

Teensy microcontroller ︎︎︎

.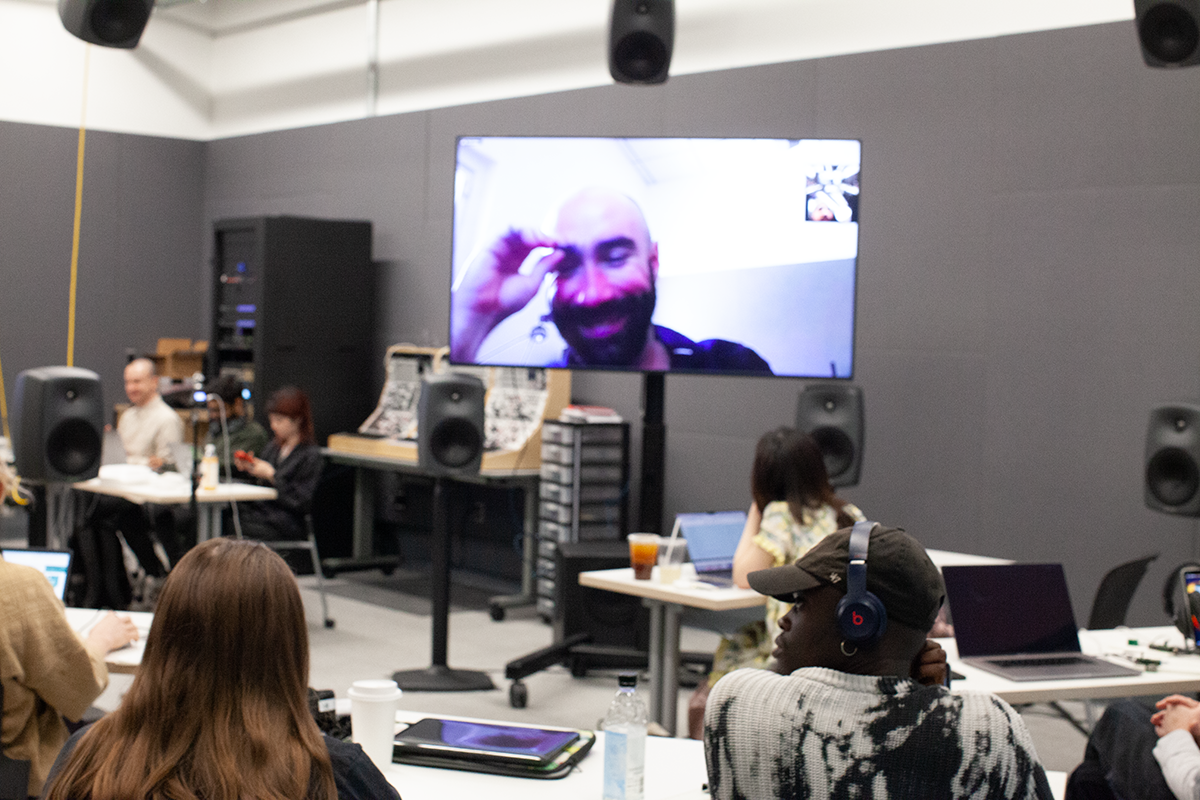 ---
SRST presents: Phill Niblock + Katherine Liberovskaya
March 8, 2023


Wednesday, March 8th, 7pm
20 Washington Place Auditorium
Free and open to the public

SRST presents an evening of live music and video by Phill Niblock and Katherine Liberovskaya.



Phill Niblock

︎︎︎

(b. 1933, USA) is an artist whose fifty-year career spans minimalist and experimental music, film and photography. Since 1985, he has served as director of Experimental Intermedia, a foundation for avant-garde music based in New York with a branch in Ghent, and curator of the foundation's record label XI. Known for his thick, loud drones of music, Niblock's signature sound is filled with microtones of instrumental timbres that generate many other tones in the performance space. In 2013, his diverse artistic career was the subject of a retrospective realised in partnership between Circuit (Contemporary Art Centre Lausanne) and Musée de l'Elysée. The following year Niblock was honoured with the prestigious Foundation for Contemporary Arts John Cage Award.



Katherine Liberovskaya

︎︎︎

is a video and media artist based in Montreal, Canada, and New York City. She has been working predominantly in experimental video since the late eighties. Over the years, she has produced many single-channel videos, video installation works and video performances which have been presented at a wide variety of artistic venues and events around the world. As of recent years her work - in single-channel and installation video as well as performance - mainly revolves around collaborations with new music composers/sound artists, notably Phill Niblock, Al Margolis/If,Bwana, Hitoshi Kojo, Zanana, Anne Wellmer, David First and David Watson. Since 2003 she is active in live video mixing exploring improvisation with numerous live new music/audio artists including: Margarida Garcia, Barry Weisblat, o.blaat, murmer, André Gonçalves, Monique Buzzarté, Anthony Coleman, Shelley Hirsch, Giuseppe Ielasi, Renato Rinaldi, Audrey Chen, among many others. In addition to her art practice she has concurrently been involved in the programming and organization of diverse media art events, notably with Studio XX in Montreal (programming coordinator 1996-1998, president 2001-2003), Espace Vidéographe, Montreal and Experimental Intermedia, NY (Screen Compositions 2005, 2006, 2007, 2008) as well as the OptoSonic Tea series with Ursula Scherrer at Diapason in NYC and in various locations in Europe and elsewhere with OptoSonic Tea On the Road.



---
Ear Tone Toolbox version 1.2 released!
January 24, 2023




SRST Research Fellow Alex Chechile has released a new version of his

Ear Tone Toolbox

︎︎︎

.



The Ear Tone Toolbox is a free collection of instruments that evoke naturally generated tones in the ear. Called difference tones or auditory distortion products, the "ear tones" occur at separate frequencies from the provoking acoustic tones, sound as if they emerge from within the head, and are not physically present in the acoustic space. The instruments in The Ear Tone Toolbox produce the necessary acoustic frequencies for evoking difference tones with precision. The instruments control the two most prominent difference tones: the quadratic difference tone and the cubic difference tone.

The Ear Tone Toolbox contains instruments that are ready to use in a variety of software and hardware environments, as well as optional source code for compiling to other formats and platforms using the Faust and Cycling74 RNBO programming languages. The current version of the software consists of several instruments, each with multiple variations. The instruments can be used in most digital audio workstation (DAW) software such as Ableton Live, programming environments such as Max/MSP or Pure Data, or with hardware modular synthesis systems.




---
SRST interview on risd.edu
January 23, 2023





In an interview with Simone Solondz

︎︎︎

, Shawn Greenlee and Alex Chechile join faculty members Mark Cetilia and Michael Demps and current students Femi Shonuga-Fleming and Will Johnson to explain how SRST contributes to RISD's overall educational mission.



---
FOAFX version 1.1 released
January 1, 2023



SRST has released a new version of FOAFX, a command line tool for applying spatially positioned audio effects to first order ambisonic sound files. It is written with

Elementary

︎︎︎

, a JavaScript framework for writing audio applications.

FOAFX is a Node.js program distributed on

NPM ︎︎︎

with source code available on

GitHub ︎︎︎

. A Max patch for configuring and running FOAFX is also

available ︎︎︎

.






---
Camille Norment talk at Fleet Library, 2022
October 17, 2022




On Monday October 17, celebrated multimedia artist

Camille Norment

︎︎︎

visited RISD for a conversation with Alex Chechile (Research Fellow, SRST) and Jess Myers (Assistant Professor, Architecture). This event was co-sponsored by Fleet Library, Studio for Research in Sound and Technology, and the Architecture Department.